KC Camping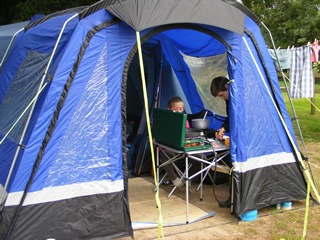 At KC Camping they fully understand the extra fun gained by camping, but the initial cost of a good tent and the associated equipment can make the camping option an expensive one.
Using their rent a tent and camping accessories service now makes the camping option an affordable one for everyone, regardless of family size.
They have a great range of choices to meet your camping needs with tents ranging from large family/group tents to small back packing tents along with those in between!
Whether you are looking for a family tent to get away at the weekend or you want to set up a large tented accommodation site for your festival/event, KC Camping's rent a tent service is ideal.
Port Marine
Unit 2 Harbourmead
Portishead
North Somerset
BS20 7AY
Map