Events
Please Check Covid Rules
Whether you are looking to join in a local music event, attend a fête or browse a book sale, watch the local pantomime or enjoy a spectacular carnival. Our events calendar will keep you up to date with what is going on in town. From the Summer Show (as the Flower Show and Country Fair was renamed for 2019), to the switching on of Portishead Christmas Lights, equestrian events to triathlons, a full moon swim to a crazy raft race, the calendar will provide details.
To share an event, right click the [Link] sign to the right of the date/time. Select "Copy link" from the drop-down menu and paste it into an email or social media post.
To submit a new event, or to correct an event in the list, please click here to email us the details.
For single events please use the calendar on this page. For recurring events please click the relevant tab below.
January 2022
Holocaust Memorial Day 2022 - Theme is One Day.
Starts: 19:00 On 27 January 2022 | Ends: 20:00 On 09 December 2018 [ Link ]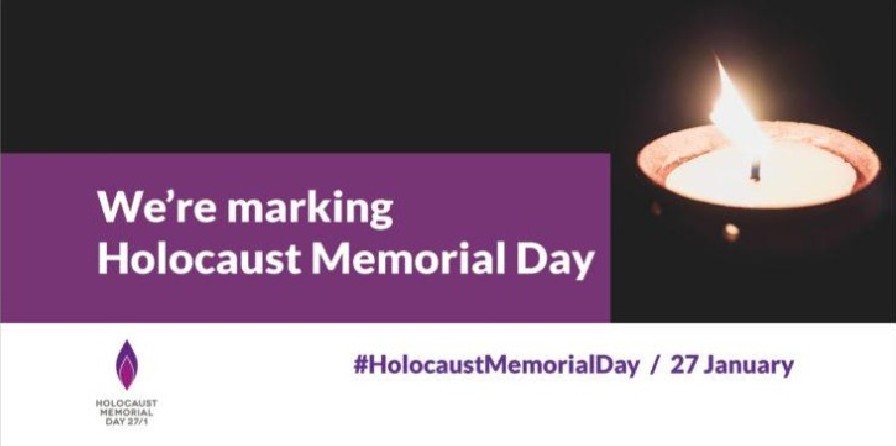 Holocaust Memorial Day (HMD) takes place on 27th January each year and is a time to remember the millions of people murdered during the Holocaust under Nazi persecution, and in the genocides which followed in Cambodia, Rwanda, Bosnia and Darfur. The HMD North Somerset Group wishes to promote the HMD Trust's national ceremony which will be streamed online from 7-8pm on the 27th January 2022. For more details including how to register for the online ceremony please follow the link below.
At 8pm we are invited to 'Light the Darkness'. Households across Britain will be putting lights (or a candle, if safe to do so) in their window to:
* Remember those who were murdered for who they were
* Stand against prejudice and hatred today
The Tower At St. Peter's Church, Portishead, will be lit up in purple to mark Holocaust Memorial Day. There will also be a Memorial Tree planting ceremony at Gordano School.
If you would like to hear more about HMD North Somerset and future events
please email the HMDNS Steering Group at the address below.
January 2022