Hughes Carpentry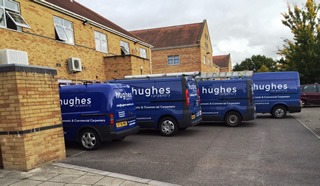 Hughes Carpentry is an owner led Portishead based business offering quality craftsmanship and a high standard of customer service.
Patrick Hughes and his team are highly skilled in providing a wide range of services including: custom cabinetry, kitchen remodelling, bespoke fitted furniture, windows and doors, shop counters, pub tables and benches, hard wood flooring and staircases. In fact with this team of professionals Hughes Carpentry will take on anything from a new doorway to a complete property renovation, delivering on time and within budget.
They listen to your needs and then provide drawings, material samples and written no obligation quotations before taking a project forward to make your dreams become reality.
View the latest reviews of Hughes Carpentry on the Hughes Carpentry Facebook page.