F H Halliday & Son Ltd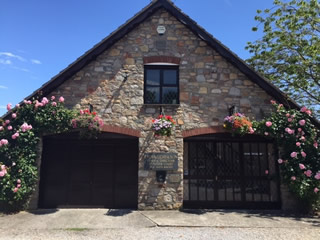 F H Halliday and Son is a family-owned independent funeral directors with a history of serving the Portishead community since 1880.
At F H Halliday they hold traditional values, whilst realising the importance of choice and have a modern view about funeral services. They offer a personal bespoke service and help to families at such a difficult time, aiming to make the arranging of a funeral as stress free and easy as possible, taking care of all the arrangements in accordance with your wishes.
F H Halliday is managed by Glyn and Helen Lawrence who, along with their staff, are available for any help or advice that may be required, 24 hours a day, 365 days a year.
F H Halliday works with Golden Charter to also provide a range of legal services to help plan for the future from will writing and power of attorney to financial planning.
St Peters Court
115 High Street
Portishead
Bristol
BS20 6PT
Map