Robert John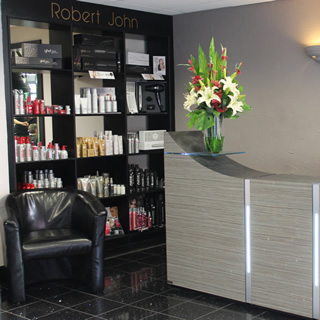 Robert John Hair has been trading in Portishead for almost 50 years.
Now under the ownership of its salon manager, Catherine Evans, the unisex salon, barbershop and Natural Beauty salon offer a first class service in all aspects of hair and beauty for men, women and children, over two floors at the Cabstand premises.
A brilliant team of professionals deliver high standards in a friendly and professional environment. The teams continue to keep abreast of the latest trends, fashions and products with regular courses in London as well as in-house training.
Cat says: "Looking after our clients and ensuring every salon experience exceeds their expectations is important to us. His is why our clients return time and time again."
Robert John is a forward thinking, thriving salon and they are always pleased to hear from experienced hair and beauty personnel who are creative, passionate about their work and interested in joining the Portishead team.
4 Cabstand
Portishead
Bristol
BS20 7HW
Map