Quayside Hair and Beauty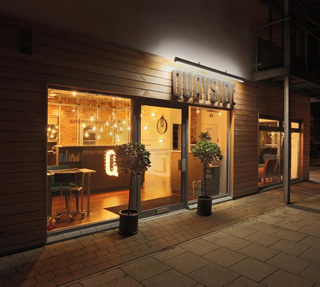 Owned by local beauty expert Kelly Broomsgrove, Quayside Hair and Beauty salon sits on the water's edge at Portishead marina.
This stylish 21st century salon boasts four work stations, a nail bar, a Moroccan beauty studio, a woodland themed beauty studio and a tanning room.
With a great team of professionally qualified and experienced team members working with her, Kelly says Quayside Hair and Beauty aims to offer clients the ultimate hair and beauty experience.
Whether you are looking for a trim, complete re-style or colour, a Dermalogica facial, body massage, luscious lashes and brows, or a makeover for your hands and feet, Quayside will deliver a first class service.
42 Merchant Square
Newfoundland Way
Portishead
BS20 7PE
Map