Berry Rowan Recruitment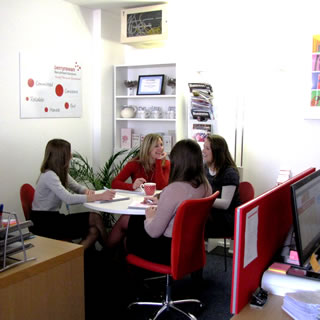 Many businesses are choosing to move to Portishead, it's full of energy, a wealth of local residents seeking a better work-life balance, great transport links and a real sense of community.
At Berry Rowan, through many years' experience, they know how hard it can be for business managers and HR professionals to fulfil the recruitment function. Finding the right staff can be incredibly challenging but it's what Berry Rowan is proud to say it does best.
Headed up by Jeanette Hingley, who has been in the commercial recruitment business for many years, Berry Rowan is made up of a team of committed recruitment consultants based in Portishead serving the Bristol and the North Somerset area.
Each team member is enthusiastic about business and believes that every company, every department, every vacancy and every candidate is unique. Their process is fundamentally simple but extremely effective, the team at Berry Rowan works hard to get to know their clients and their candidates.
Whether you are a job seeker, business owner or department manager, Berry Rowan will work with you to achieve your recruitment goals.

Pure Offices
Kestrel Court
Harbour Road
Portishead
BS20 7AN
Map