Plant A Welly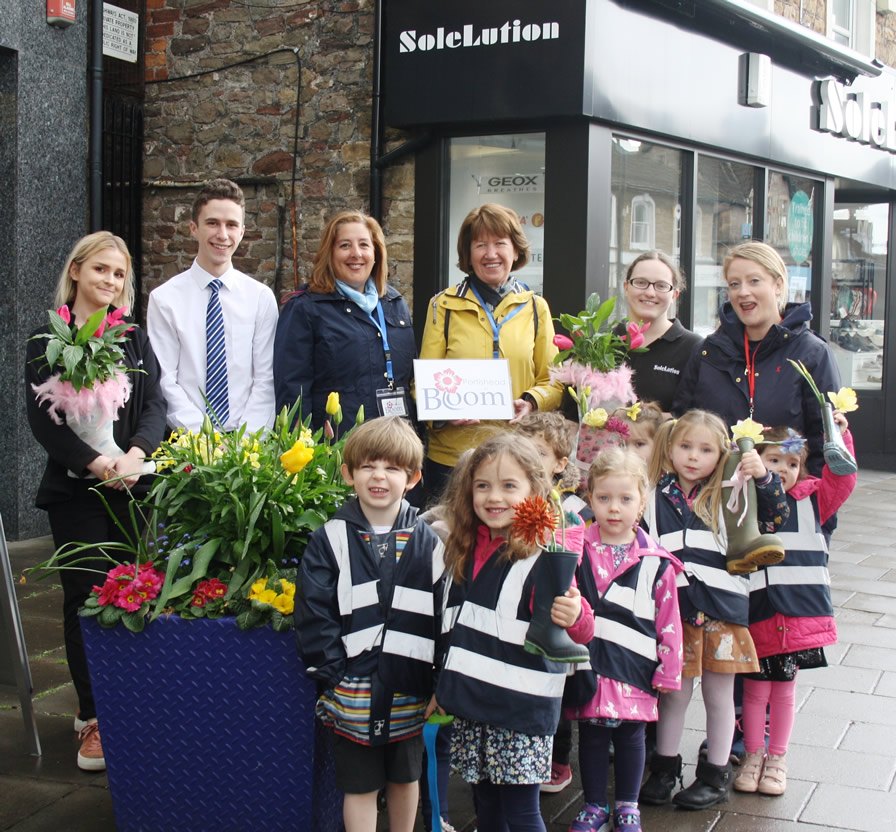 A plant a welly competition has been launched in Portishead to support Portishead in Bloom, whereby residents are invited to recycle boots and turn them in to plant pots for displays throughout Portishead this summer.
The idea was the brain child of local retailer, Tanya Marriott, owner of SoleLution shoe shop, who has joined forces with Portishead in Bloom for the contest that invites the whole town to join in.
Tanya said: "I wanted to do something to support Portishead in Bloom as the volunteers work so hard and do such a good job and decided on a plant a welly competition. I'm hoping the local community will join in to give us some great welly displays around the town in time for the judging of our town in July for the South West in Bloom contest. At the same time a £1 entry fee will allow us to raise money for the charity Educate the Kids, which is very close to my heart."
Entry forms, sponsored by Reeds Rains estate agents, are available from SoleLution at 62 High Street, providing full details of the competition. The boots will be judged at the Lake Grounds on Saturday 6th July and then put on display in four different locations around the town for all to see, including the South West in Bloom judges who visit Portishead on Monday 8th July.
The top winning entries will be displayed in SoleLution shop window, whilst commended entries will be included in public displays at a variety of locations around the town. There will be prizes for the top 10 boots and certificates will be awarded for commended efforts.

How it works
The whole community is invited to take part in this competition.
There are two categories:
Main competition
Doorstep entry
Members of the local community are invited to plant and decorate a Wellington boot.
On Saturday 6th July (ahead of South West in Bloom judging on 8th July) take your boot to the Lake Grounds at midday where the entries will be judged.
10 winners will receive prizes, commended entries will receive certificates.
The winning entries will then be displayed in the SoleLution shop window.
Commended entries will be displayed at various locations throughout the town, in time for the visit by South West in Bloom judges to our town.
Doorstep entries will need to be displayed at the front of your property on 6th July and left in place until after South West in Bloom judging on Monday 8th. You will also need to email a photo of your entry to competition@solelution.co.uk on or before Saturday 6th July.
Winners will be notified by email and prizes will be available for collection at SoleLution.
The £1 entry fee will go to the charity Educate the Kids to help underprivileged children receive an education.
Categories include:
Best Bloom
Best Decorated Welly
Best Overall in Under Fives
Best Overall in 5-10s
Best Overall in 11-18s
Best Portishead Theme
Best Doorstep Welly
Get your entry forms from SoleLution at 62 High Street, Portishead
Good luck!