Black Nore Lighthouse Walk
Introduction
This lovely coast path walk was provided by Michael Watts, of Portishead Strollers.
The Walk
Start in the picnic grounds, at Kilkenny Fields, Beach Road West, just above the Lake Grounds and here on Open Streetmap. There's day-time parking in summer and, at other times, it's not far to the seafront and Lake Grounds parking.
Drop down to the path alongside the hedge and walk towards the Windmill pub. At Fishermans Steps, keep left across a wooden footbridge.
Continue until you reach Portishead Yacht and Sailing Club. Take the right hand fork up a slight slope. If the weather is kind maybe you can sit on the bench and admire the lovely views of the Second Severn Crossing and the old Severn Bridge.
Eventually you will reach a split in the path – you can use either side, but if it is wet the left hand path is safer.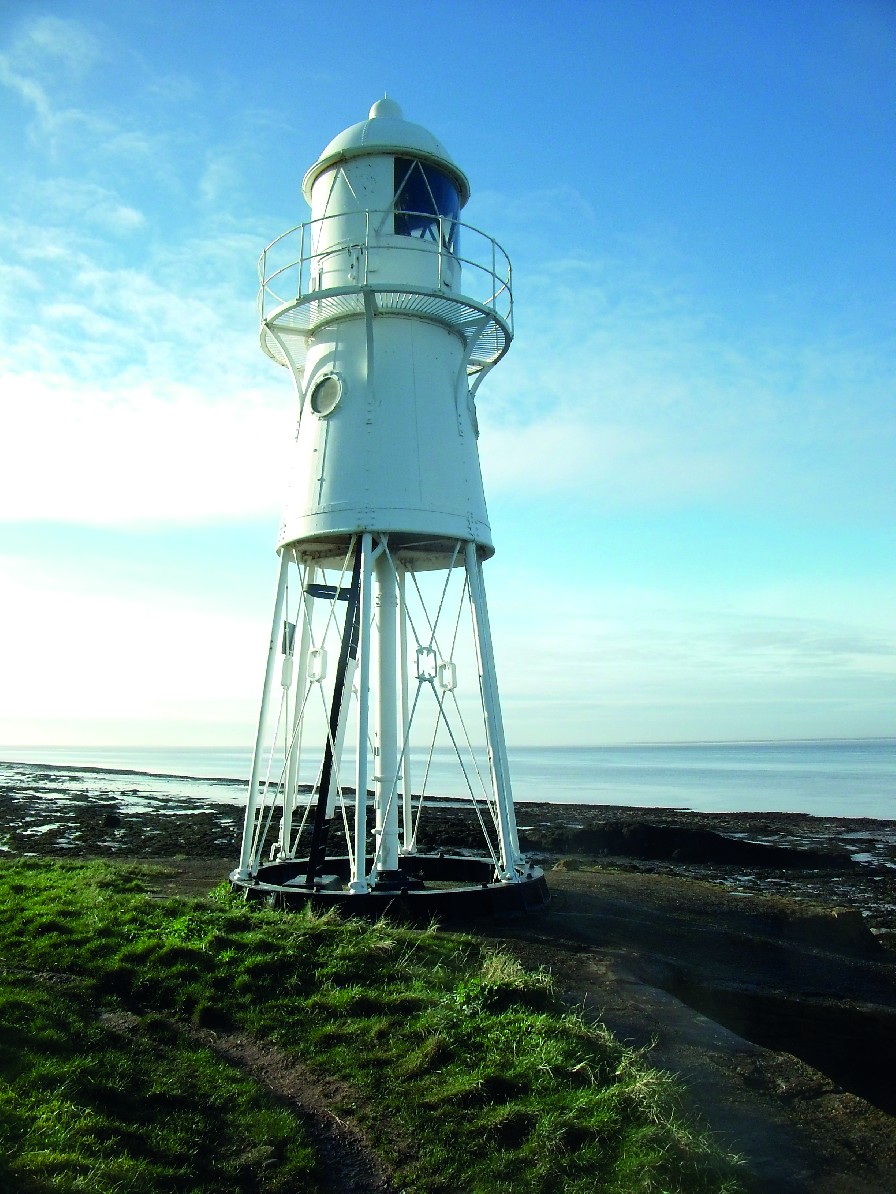 Ignore the steps to your left and keep walking until you reach the lighthouse. Again you can sit on the benches and enjoy the view.
Follow the footpath sign to your left and almost immediately turn left again. You will be walking along a path with grass to your left and houses to your right.
Descend a flight of steps and turn right. You are now retracing your steps from the outward journey.
In 100m or so there will be a flight of steps on your right. At this point you can either carry on walking along the coastal path and return by the same route you used on the outward walk, or you can climb the steps and walk straight ahead and turn right into Pinecroft.
At the top of Pinecroft turn left at the T-junction into Glenwood Rise, then turn right into Nore Park Drive. This will lead you onto Nore Road. Turn left, but be careful as there is no footpath for 100m or so.
Nore Road is such a busy through road in Portishead that it is easy to forget that there are some spectacular views to be enjoyed when you walk along it.
Continue along Nore Road until you reach The Windmill. Leave the road and walk diagonally across the grass in line with the swimming pool. This will return you to the car park.
About Portishead Strollers
Portishead Strollers are the local group under the Walking for Health initiative, which aims to help people back into exercise. The walks are gentle and last about an hour.
Call Anne Brain on 01275 374867 or Mike Watts on 01275 848281 for information about forthcoming walks with the Portishead Strollers walking group, newcomers are very welcome on any of the walks.
Flight Around the Light (60 secs)
See the lighthouse from above and a lovely sunset over the channel, courtesy of local drone pilot Geoff Holloway.
Music by Airbus, a Portishead Indie Rock band from the 1980s, who developed their skills at the music studio in Portishead Youth Centre.