Walks in and Around Portishead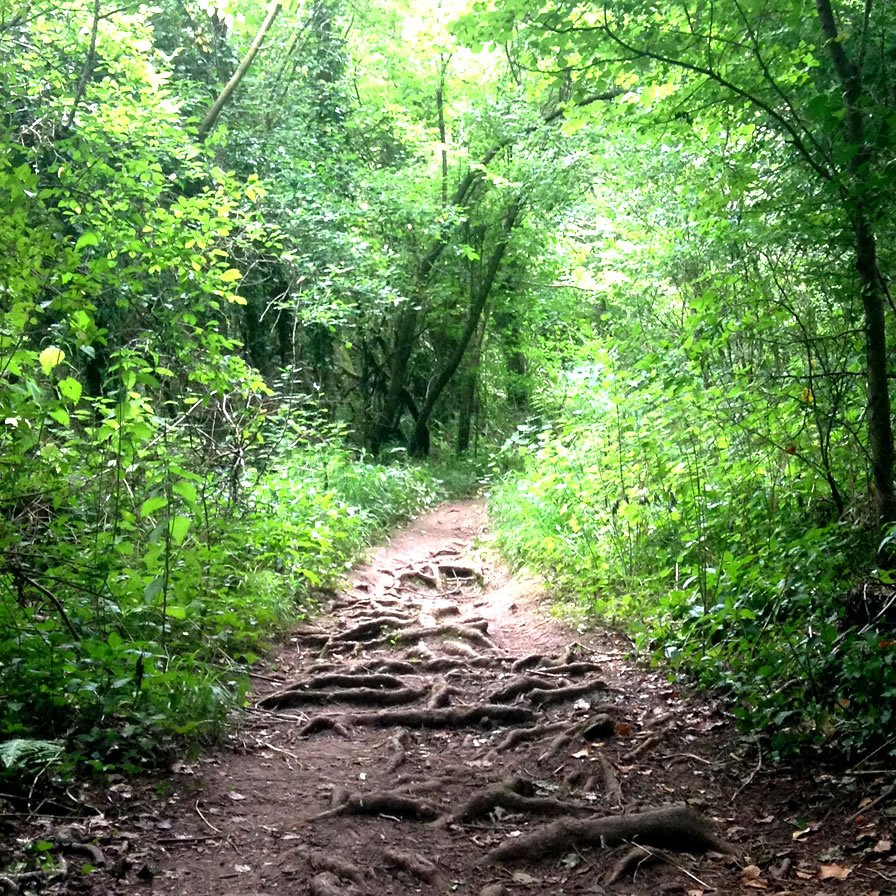 Portishead has a varied terrain, with hills, woodlands, nature reserves and coast paths. Many have stunning views over the Gordano Valley and over the Bristol Channel to the Welsh hills. Use these walks to keep your family fit by exploring the area.
Several websites list walks around Portishead. We're building a list of all the walks, a single resource to make it easy to choose one suitable for you.
Do You Know Another Nice Walk?
If you know one we've missed, find a new walk, or take a stunning photograph, tell us using the form at the bottom of this page and we'll publish it.
Portishead Strollers
Portishead Strollers are a friendly group of walkers who meet weekly on a Monday morning at the Waitrose Piazza in time to start the walk at 10.30am. Walks last around an hour and a separate group within the main group provides a gentler, less strenuous walk for those who want it. The walks in Portishead are quite varied. To inject some variety the group adds additional walks away from Portishead such as Bristol Harbourside, the grounds of Blaise Castle and exploring Tyntesfield in Wraxall. On the days when we offer these 'awayday walks' we also provide Portishead based walks.
Find out more from Michael Watts michaelwatts3139@btinternet.com or if you do not have email access call 01275 848281.
Easy Walks
Easy walks are short-ish, and on the level. With no stiles and few steps, they're pushchair and wheelchair accessible.
Known locally as "The Marina", this is a great place to walk and view some of Portishead's public art. It's flat, lots of interesting things to look at, shops, restaurants and pubs for food and drink. There's also plenty of parking, though most of it is restricted in some way, so take care.
Duration: as long as you want, half an hour if you don't stop to look at anything. We start at OS Grid ref: bus stop at ST470766, map, commentary and a drone flight on Visit Portishead.
A walk at nearby Portbury, known for its extensive bluebells in spring. At weekends in the Spring you can sometimes park and buy teas in the local church nearby. The Priory, Portbury is nearby for refreshments of another kind.
Duration: 1.5 hrs; OS grid ref: ST490 745, Priors Wood on the Avon Wildlife website
Weston Big Wood
An easy walk through woodland, great spot for wild garlic in spring. Refreshments are about a mile from the entrance on Valley Road, at The Ship (up the hill, turn left twice) and The White Hart - currently closed - (down the hill, turn right).
Duration: 1.5 hrs; OS grid ref: ST456 750; Page on Avon Wildlife website
Moderate Walks
Moderate walks are longer, not usually level, and you'll probably manage a light pushchair. They may have stiles and steps and are not wheelchair accessible.
Battery Point, East Wood and Esplanade Round Walk
Battery Point juts out into the Bristol Channel at the north end of the Esplanade. Park there and enjoy this leisurely 2.5-mile stroll through ancient woodland, to the lifeboat station and locks in Portishead Quays Marina. Stop there for a drink or a snack, then enjoy the public art as you return through Jubilee Park, past Rodmoor Gardens, to the Lake Grounds and the Esplanade.
Duration: 2.5 hours; OS grid ref: ST 463 770; PDF on North Somerset Life website.
This walk takes you along the Portishead to Clevedon coastal path as far as Black Nore Lighthouse, it is approximately two miles and is fairly easy going but can be slippery if wet – watch out for roots and rocks.
Duration: 1.5 hrs round trip; OS grid ref: ST461 768, walk instructions
Clapton Moor Walk
This walk provides a great opportunity to see wetland wildlife and enjoy delightful views of the Gordano Valley. There's parking, food and drink at the Black Horse, Clapton in Gordano.
Duration: 2.5 hrs; OS grid ref: ST458 735; PDF on Avon Wildlife website
There's a wealth of wildlife to see on the marshes, lakes and coastline at Porbury Wharf. It lies between Portishead and Porbury and there are four access points, two with small carparks at the Portbury side.
From Portishead, Marina Walk and the Village Quarter
From the Portbury side, Sheepway, and Wharf Lane
Duration: variable; OS grid ref: follow the links on our Nature Reserve page
Difficult Walks
Difficult walks are long, may require some scrambling, and you may need to carry small children at least part of the way. Definitely not wheelchair accessible.
Portishead to Clevedon Through Local Villages
This long walk takes in woodlands, pathways, crosses a golf course and passes through two small villages, both with interesting churches. You'll also pass the White Hart, in Weston-in-Gordano.
Duration: 6.5 hrs; OS grid ref: ST456 758, walk instructions.
Please Tell Us About Your Favourite Walk
We love to hear about more walks. If they're already published on the Internet, we'll link to them. If not, please describe your walk and we'll publish it here, on VisitPortishead.net